10/24/2019
Cheddar Live Interview for LBL Microneedle Research in Hammond Lab
Paula Hammond and graduate student Yanpu He were interviewed by Cheddar to talk about their amazing work towards using LBL Microneedles to treat skin cancer.
---
10/3/2019
Paula Hammond recognized as a strong mentor by Committed to Caring (C2C)
Paula was honored for her commitment to diversity and inclusion in the Chemical Engineering department as well as her excellence in actively listening to students to help them succeed in their programs.
---
8/25/2019
Hammond Lab microneedle research featured in the news 
This research investigates quick and pain-free delivery of vaccines and medications on a microneedle patch
---
7/02/2019
Hammond lab alum, Professor Anita Shukla, has received the highly prestigious Presidential Early Career Award for Scientists and Engineers (PECASE)
Congratulations, Anita!
---
6/23/2019
New article featured on the cover of BioTM
This work describes progress in layer-by-layer nanoparticles for targeting ovarian cancer
---
5/1/2019
Paula Hammond elected to the National Academy of Sciences for 2019
---
3/20/2019
Paula Hammond discusses discovery and diversity on C&EN
Chemical engineer Paula T. Hammond on discovery and diversity
---
3/7/2019
Paula Hammond and colleagues develop new optical imaging system to find tiny tumors [MIT News]
Near-infrared technology pinpoints fluorescent probes deep within living tissue; may be used to detect cancer earlier.
---
3/1/2019
Paula Hammond profiled on CBS for Women's History Month as a pioneer.
[Watch]
---
12/4/2018
Brett Geiger's work featured in the Boston Globe and MIT News
Brett Geiger's work on drug delivery for treatment of osteoarthritis has been featured in the Boston Globe and MIT News!
Boston Globe: …
---
1/24/2018
Paula Hammond's research featured on MGH's Proto Magazine
Paula Hammond's research on ovarian cancer and her collaboration with profs. Belcher and Bahtia featured on MGH's Proto Magazine.
---
11/07/2017
Paula featured in MIT News
Paula and her work in nanoscale biomaterials are featured on MIT news and the MIT Technology Review.
---
09/20/2017
Jiahe Li's work featured on MIT front page
Jiahe's work on the coassembly of mRNA and the translation helper protein, poly(A) binding protein, for enhanced mRNA delivery is featured as the news spotlight on the MIT frontpage, and published in Angewandte Chemie…
---
08/22/2017
Paula receives 2018 ACS National Award in Applied Polymer Science
Paula will receive the ACS National Award in Applied Polymer Science in 2018, which recognizes and encourages the achievements of scientists active in the fields of polymer and polymer materials research. Congratulations to Paula for her outstanding contributions to polymer science and…
---
02/08/2017
Paula elected to National Academy of Engineering!
Paula has been elected to the National Academy of Engineering, for her "contributions to self-assembly of polyelectrolytes, colloids, and block copolymers at surfaces and interfaces for energy and health care applications." Congratulations!!
---
10/17/2016
Paula elected to National Academy of Medicine!
A big congratulations to Paula – she has been elected to the National Academy of Medicine!
http://news.mit.edu/2016/paula-hammond-elected-national-academy-medicine-1017
---
09/12/2016
Anasuya featured on MIT homepage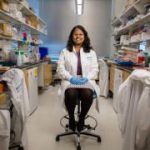 PhD student Anasuya Mandal was featured on the MIT homepage in a story highlighting her research and experiences at MIT
---
05/19/2016
Jouha's work featured on the cover of ACS Nano
Jouha's work on dual therapy LbL coatings for prosthetic infections has been featured on the cover of ACS Nano and C&EN News. Congratulations!
http://cen.acs.org/articles/94/web/2016/03/…
---
04/13/2016
A new superweapon in the fight against cancer
Cancer is a very clever, adaptable disease. To defeat it, says medical researcher and educator Paula Hammond, we need a new and powerful mode of attack. With her colleagues at MIT, Hammond engineered a nanoparticle one-hundredth the size of a human hair that can treat the most aggressive, drug-…
---
03/12/2016
Top cancer researcher on achieving 'Moonshot'
Prof. Paula T. Hammond joins Andrea Mitchell to share her priorities in how to find a cure for cancer.
---
10/29/2015
Congratulations to Bryan for cover of ACS Nano
Bryan Hsu's paper on hemostat peptide layer-by-layer films was highlighted on the front cover of ACS NANO. Congratulations, Bryan!!
---
10/29/2015
Congratulations to Erik for cover of Clinical Cancer Research
Erik's paper on synergistic blockade with a layer-by-layer nanoparticle was chosen for the cover of Clinical Cancer Research! Many Congratulations, Erik!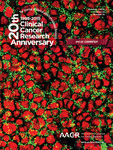 ---
07/15/2015
Paula Hammond named head of Department of Chemical Engineering
Paula T. Hammond, the David H. Koch Professor in Engineering, has been named the new head of the Department of Chemical Engineering (ChemE), effective July 13. She is the first woman and first person of color appointed to the post.
---
04/01/2015
Bandage Releases Multiple Drugs Over Time
Bryan Hsu's recent work in ACS Biomaterials Science & Engineering on release of antibiotics and hemostats was featured in Chemical and Engineering News (C&EN).
---
03/18/2015
Smart bandage could save lives
When someone suffers a serious injury, timing can literally be a matter of life or death. Blood loss must be tackled immediately, but care must also be taken to prevent infection of the wound. Chemical enginners working at MIT have developed a dual-function 'smart' bandage'…
---
02/19/2015
Nisarg Shah selected for Global Young Scientists Summit in Singapore
Recent PhD graduate Nisarg Shah was selected as the PhD from MIT to attend the Global Young Scientists Summit in Singapore.
---
02/19/2015
Mohi Quadir wins Koch Misrock Postdoctoral Fellowship
Postdoc Mohi Quadir has received the 2015 Koch Misrock Postdoctoral Fellowship, awarded to postdoctoral fellows making promising advances in nanotechnology-based cancer research.
---
02/19/2015
Kasper Renggli wins TERMIS-AM Travel Award
Kasper Renggli received the TERMIS-AM Travel Award for the TERMIS (Tissue Engineering and Regenerative Medicine International Society) conference in December 2014.
---
02/18/2015
Alumni Kris Wood receives Ovarian Cancer Research Foundation Early Career Award
Alumni Kris Wood (PhD 2007), a faculty member at Duke University, has won the 2015 Liz Tilberis Early Career Award from the Ovarian Cancer…